About Ota City
About Ota City
Introduction
Ota City, located in the southern part of Tokyo and home to Tokyo International Airport (Haneda Airport), is a manufacturing town where about 4,200 manufacturing enterprises with the world's top class skills and technology are gathered.
As Ota City has many companies that offer excellent engineering capabilities, the purpose of this data book is the worldwide introduction of companies that are particularly interested in business with overseas partners and the promotion of matching overseas firms that offer different challenges or solutions. Each company's page describes their specialties and products, as well as current overseas business and future prospects.
This data book also introduces the Ota City Industrial Promotion Organization, the features and advantages of manufacturing in Ota City, the assistance menus of the Organization, and our policy going forward. We hope this publication becomes a bridge between you and the companies based in Ota City.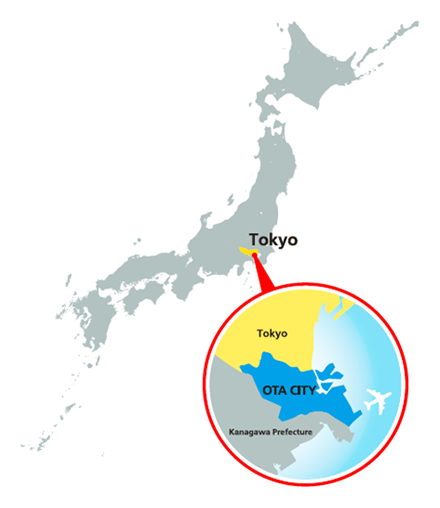 Area: 61.86 km²
(as of April 2021, the largest among the 23 major city of Tokyo)
Population: 733,793
(as of April 2021, including foreign residents)
March, 2021
Ota City Industrial Promotion Organization
Introducing Ideal Suppliers and Partners
1 Ota City Industrial Promotion Organization
The Ota City Industrial Promotion Organization is a public support body established in 1995 for the purpose of the further development of industry in Ota, which is proud of the concentration of advanced skills and technology. We provide companies that consider the methods of production or transactions to promptly respond to new needs with information services and opportunities for exchange as well as concrete matching with companies in and out of Japan and the promotion of collaboration with research institutes and universities.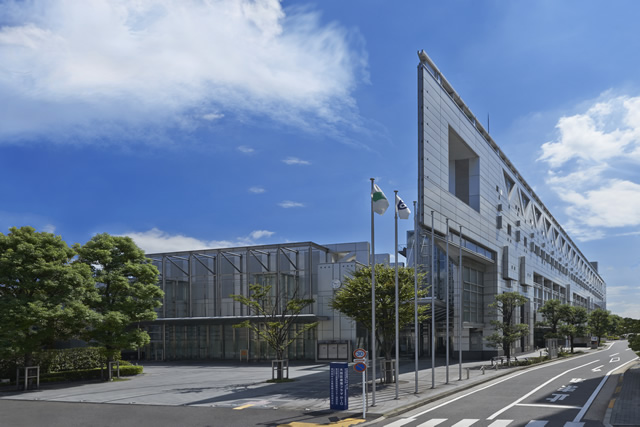 2 Manufacturing that Gives a Shape to an Idea
Composition of business types of industry in Ota City
When the business categories of factories in Ota City are examined, metal products and general machinery comprise more than half. By adding electronic machinery and transportation machinery, the total of the machinery and metalwork-related business exceeds 80%. The factories are particularly specialized in machining techniques, such as cutting and polishing.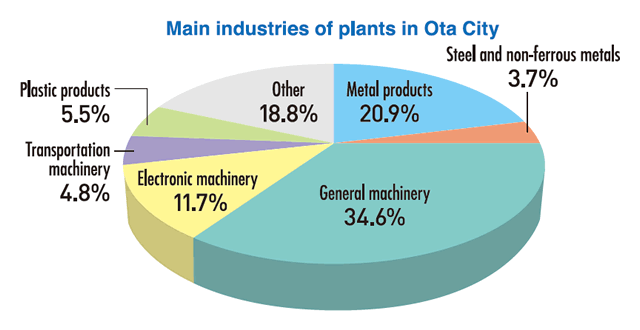 Nakama mawashi network
In Ota City, a manufacturing cooperation system known as nakama mawashi has been established. Factories with a compact-scale of operations have sophisticated machining techniques; consequently, they can manufacture challenging products and parts in cooperation with each other. The primary features are the production diversity, small lot production, and rapid delivery.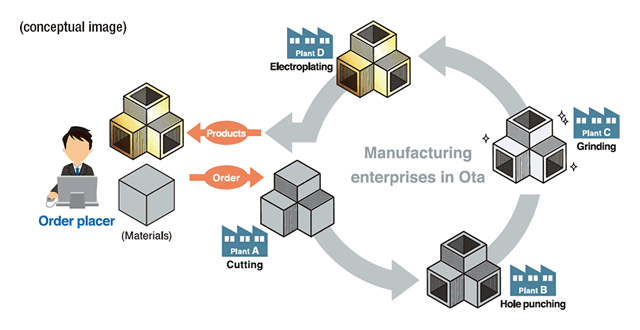 3 Business Matching
In order to promote transactions between Ota companies and domestic and overseas enterprises, the menus of the business convention and exhibition are provided. Please contact us if you would like to join.
Business Meetings for Manufacturing
Valuable business meetings among companies from every part of Japan
Ota Manufacturing Solution Fair
A gathering of Ota City's leading companies in processing technology
Ota Research and Development Fair
Quickest acquisition of leading-edge technology about state-of-the-art technology information
Ota Industrial Fair
An exhibition where Ota City manufacturers assemble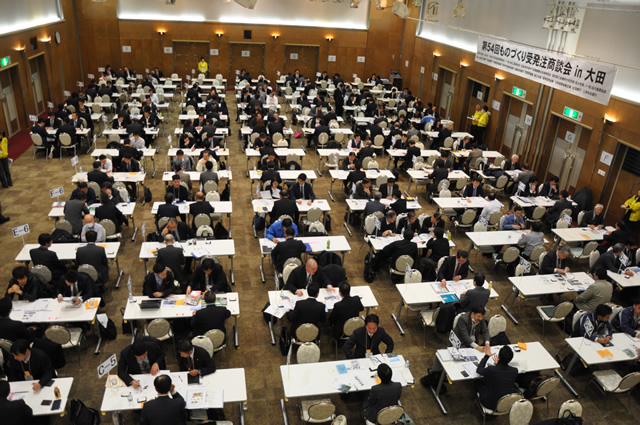 4 Introducing Ideal Suppliers and Partners
Our referral service introduces ideal partners for the outsourcing of processing and manufacturing free of charge. Our specialized coordinators precisely judge and mediate the companies that match your requirements.
Free consultation and referral service
Number of consultations : Over 1,000 per year
Updates with the latest information as they happen.
We introduce the most optimal partners out of a database of 4,200 companies.
Flow of events from consultation to the start of business
Consultation with a specialist coordinator

Coordinates with specialized knowledge can respond when and as needed.

Notes To make your consultation as productive as possible, we recommend bringing plan drawings or other detailed materials.
Introduction of the optimal companies for you

We introduce suppliers or partners who are the best fit for your needs.
Direct business negotiations

You engage in direct business negotiations with the candidates. We can assist you if needed.
---
TEL +81-3-3733-6404
FAX +81-3-3733-6496
E-mail kaigai@pio-ota.jp