Kett Electric Laboratory

Kett Electric Laboratory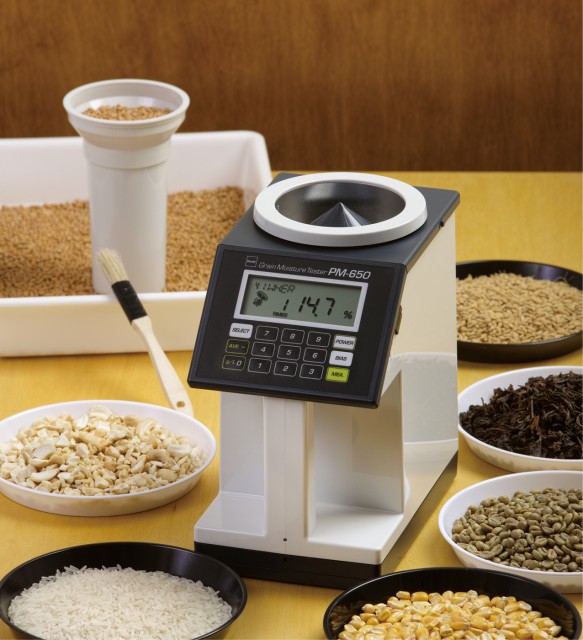 Multiple Moisture Tester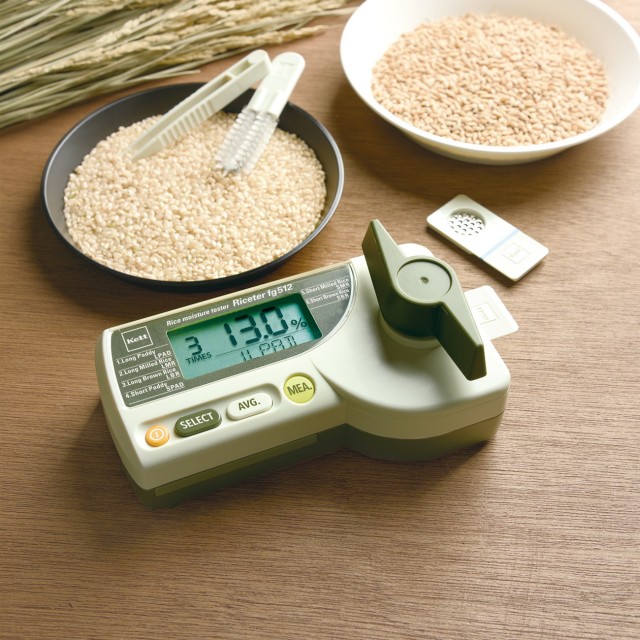 Grain Moisture Tester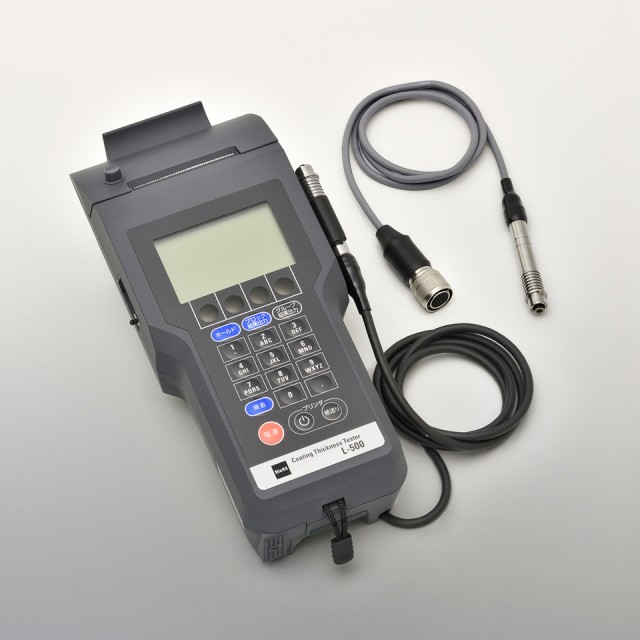 Coating Thickness Tester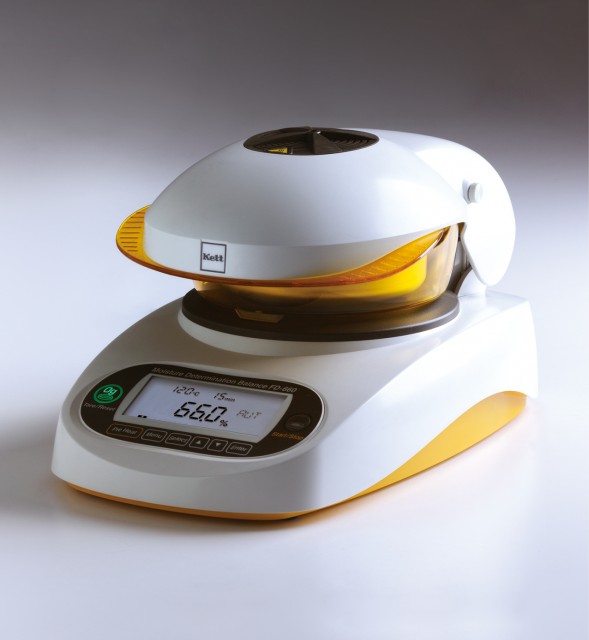 Moisture Balance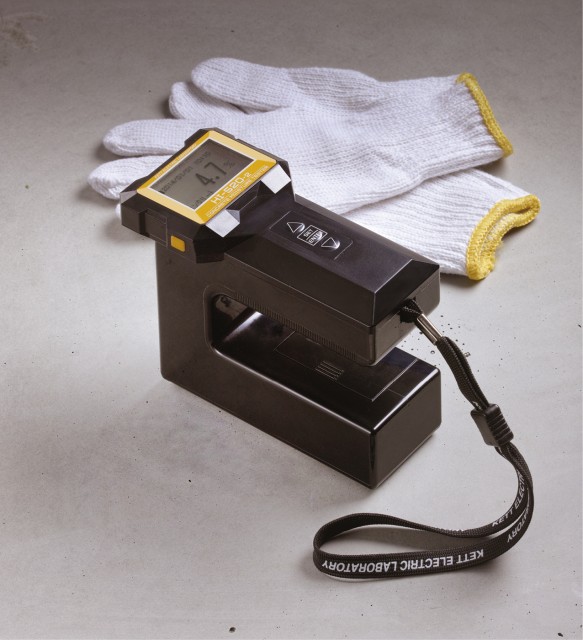 Concrete Moisture Tester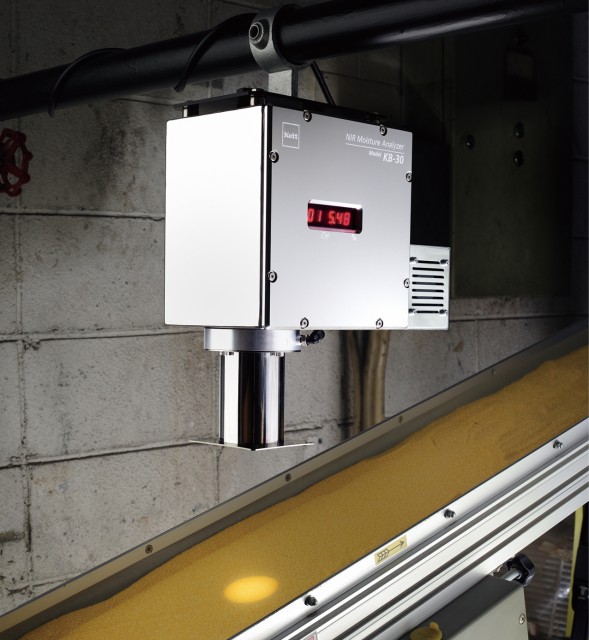 NIR Moisture Sensor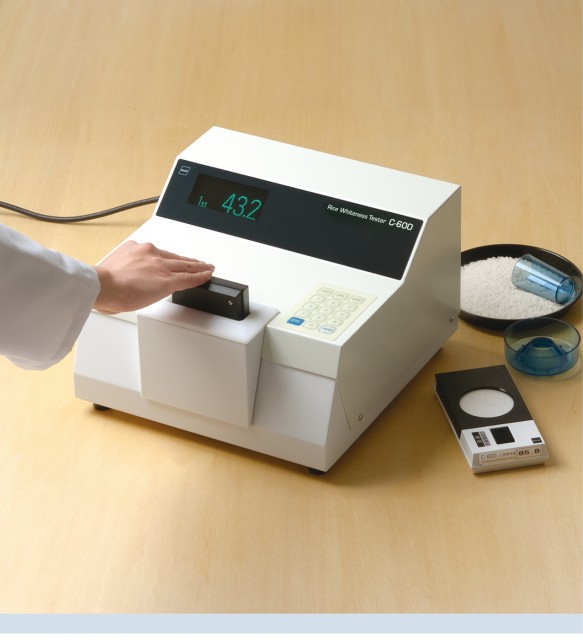 Whiteness Tester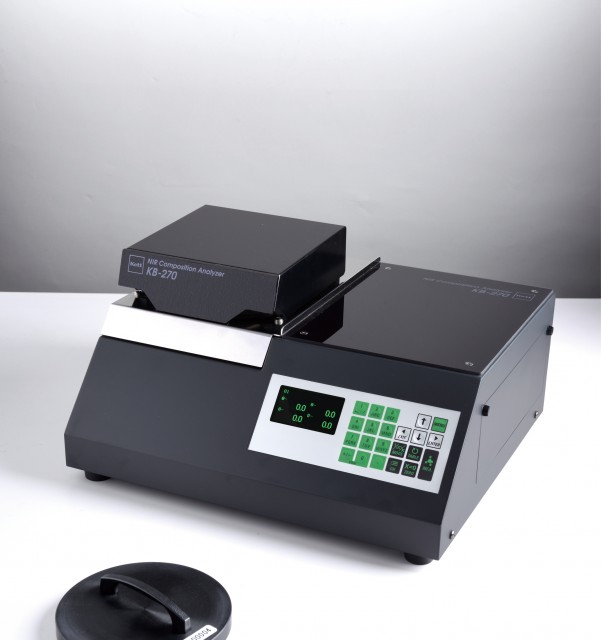 NIR Composition Analyzer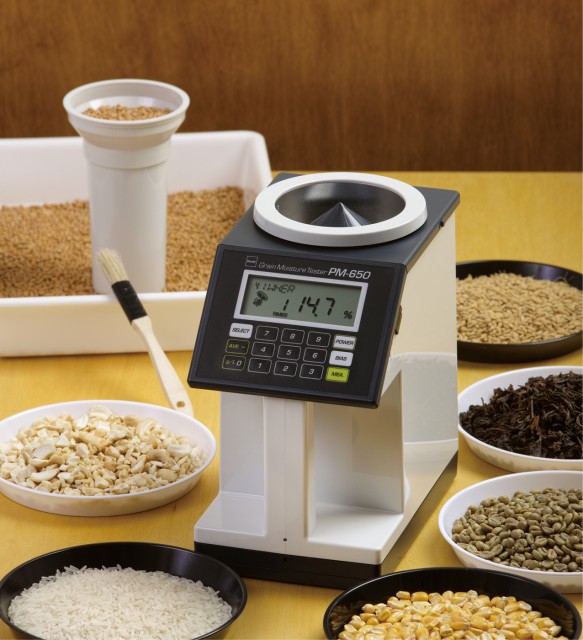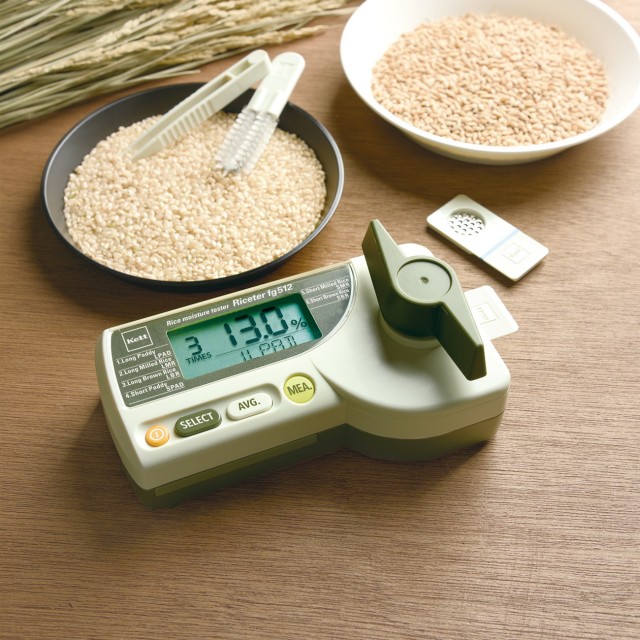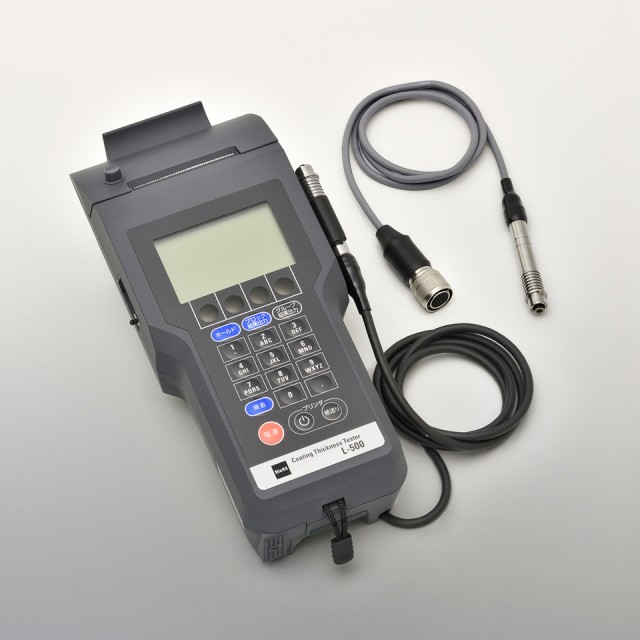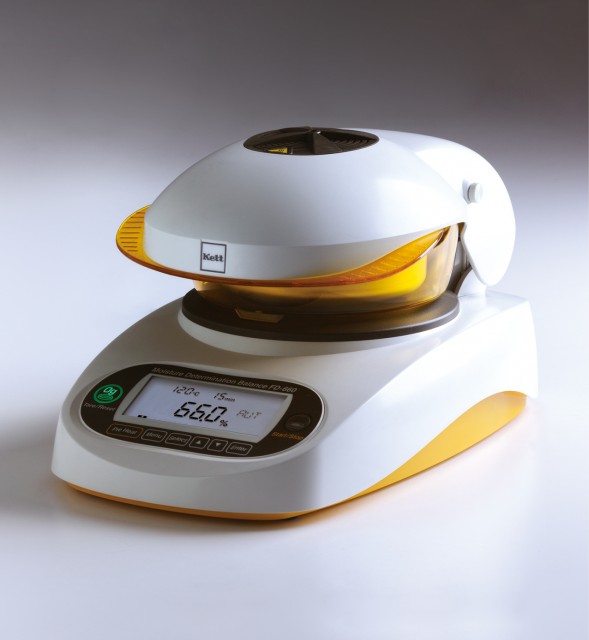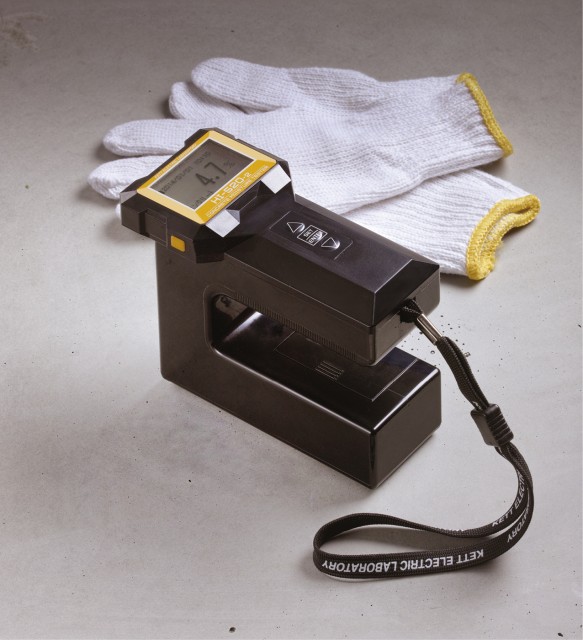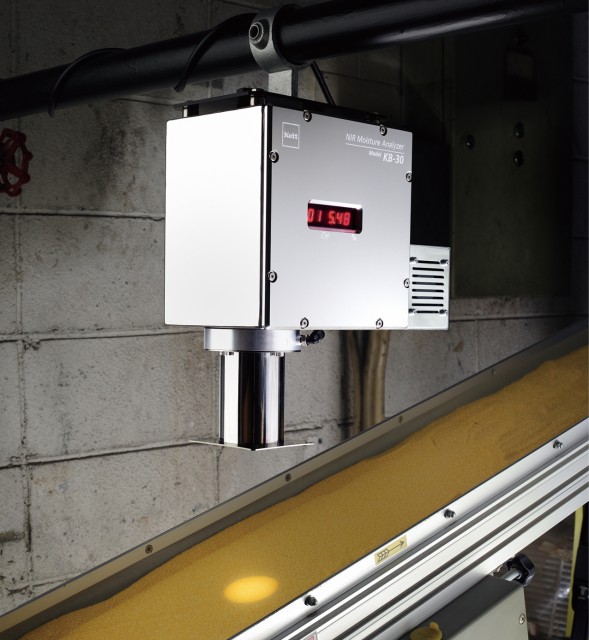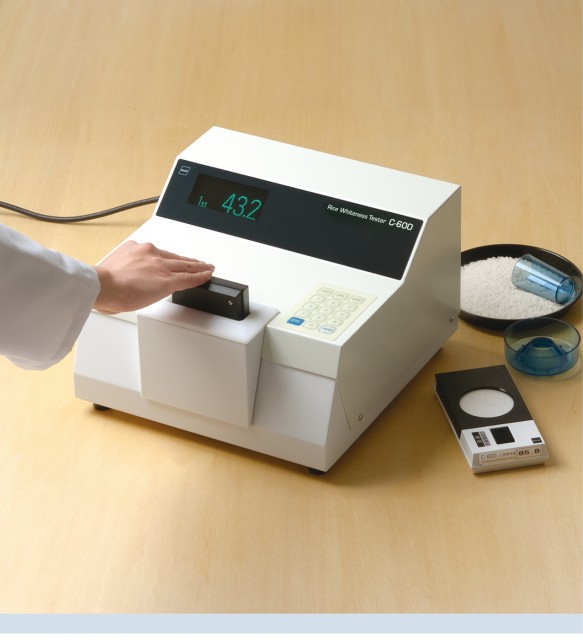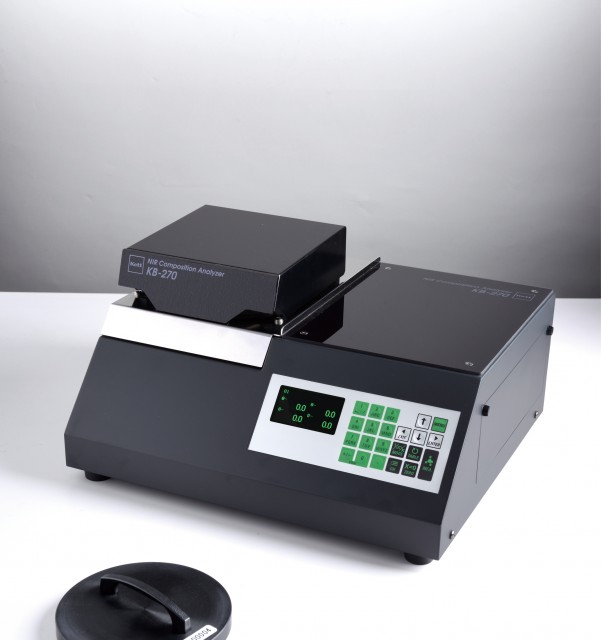 We are a measurement instruments manufacturer with a focus on moisture testers. We offer agricultural moisture testers, coating thickness testers, infrared moisture balances, lumber moisture testers, and more. We have developed various measurement instruments by considering what sort of instruments are needed and pursuing precision and ease of use. Our products are also sold extensively overseas with a focus on grain moisture testers.
Specialized Products, Technologies and Services
Grain Moisture Tester PM Series
For: Grains and seeds, coffee, tea, etc.
Measurement principle: Dielectric constant
Features: Measures sample nondestructively.
Riceter Series
For: Rice, paddies, wheat, etc.
Measurement principle: Electrical resistance method
Features: Pulverizes the sample in the handle and measures moisture values.
Coating Thickness Testers
For: Coatings on metal
Measurement principle: Electromagnetic induction and eddy-current
Features: Nondestructively measures the thickness of coatings and plating on metal.
Current Status of Overseas Business
| | |
| --- | --- |
| On-site production | |
| Sales bases (incl. dealerships) | Korea, China, Taiwan, USA, Thailand, Vietnam, Italy, and other countries |
| Export | Same as above |
| Import | USA and Germany |
| Outsourcing production /processing | |
| Technology partnerships | |
| R&D bases | Tokyo Ota City |
| Other | |
Key Business Partners
• Korea Kett Co., Ltd.
• Kett USA
• Beijing Washin Technology & Development Co., Ltd.
• Ngek Seng Huat Part., Ltd.
• Jin Chen Hsing Agricultural Machinery Co., Ltd.
Future Target Countries and Regions
Overseas Business Prospects
Company Information
| | |
| --- | --- |
| Representative | Sakae Emori |
| Address | Minami-Magome 1-8-1, Ota-ku, Tokyo 143-0025 |
| URL | http://www.kett.co.jp/english/ |
| Established in | 1946 |
| Capital | 72 million yen |
| Employees | 79 |
| International Certification (e.g. ISO) | ISO 9001 |
Contact
| | |
| --- | --- |
| Name | Okimasa Chikira |
| Position | |
| Tel | +81-3-3776-1121 |
| Fax | +81-3-3772-3001 |
Ota City, Tokyo. Home of the excellent 4,200+ manufacturers
View Details