AMERICAN DENKI CO., LTD.

AMERICAN DENKI CO., LTD.
Devices, components and parts related to electrical and electronic devices
Machine components and parts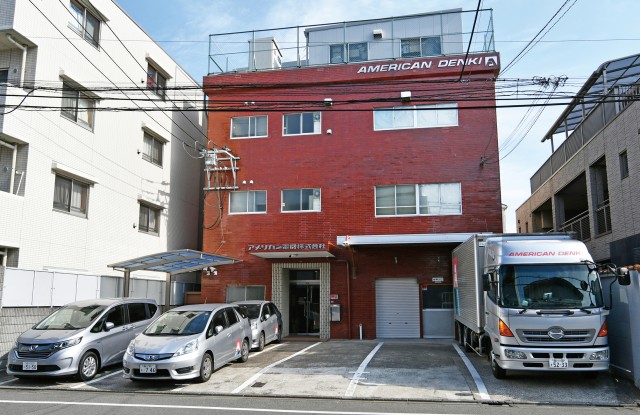 Headquarters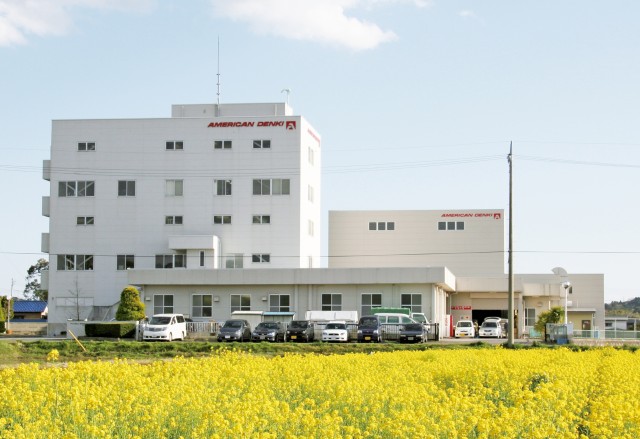 Chiba Factory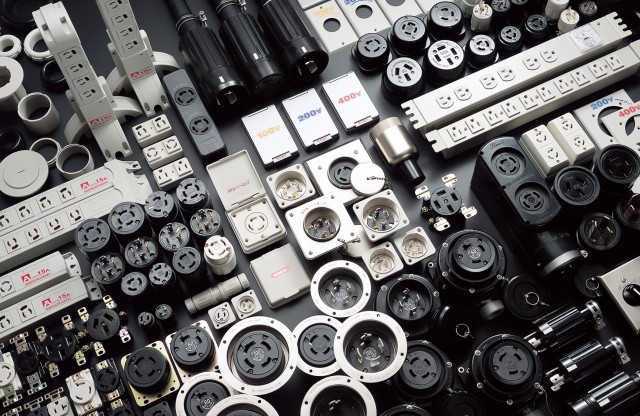 Wiring Devices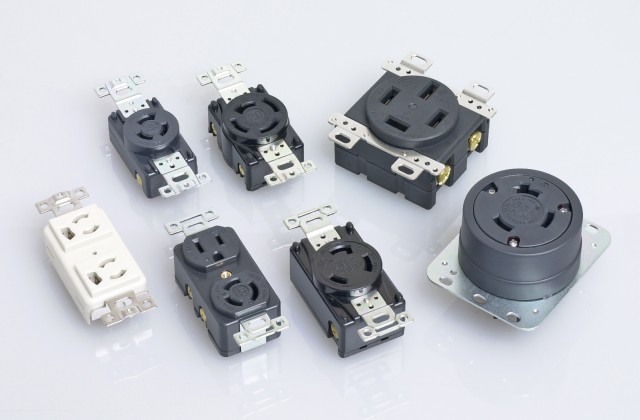 15A~60A Receptacles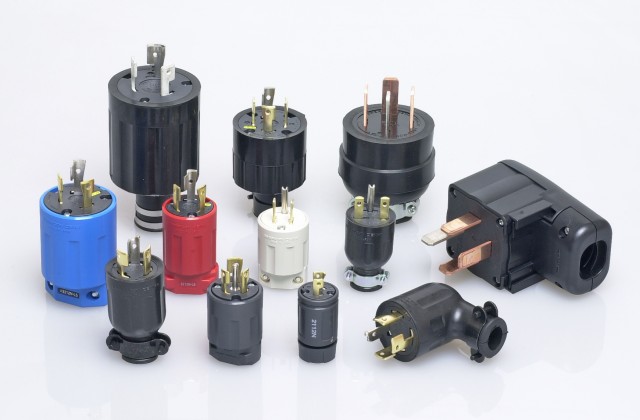 15A~100A Power Plugs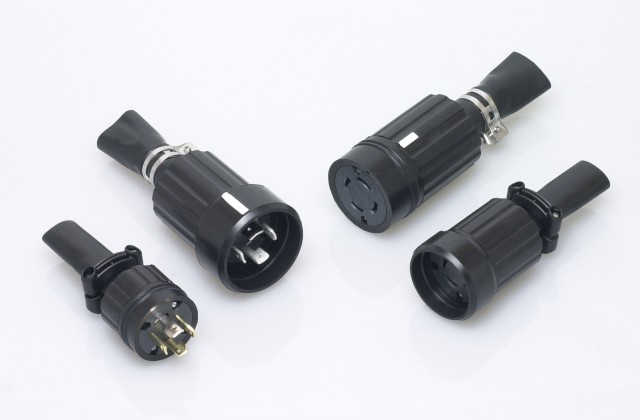 15A~100A Waterproof Plugs & Connector Body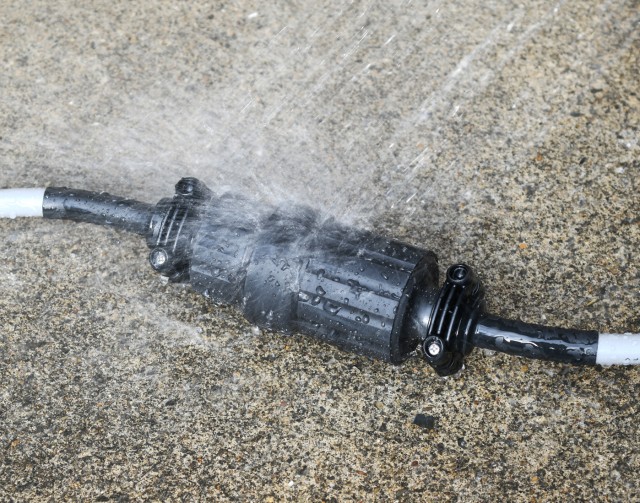 Jetproof IP65 Compatible Plug & Connector Body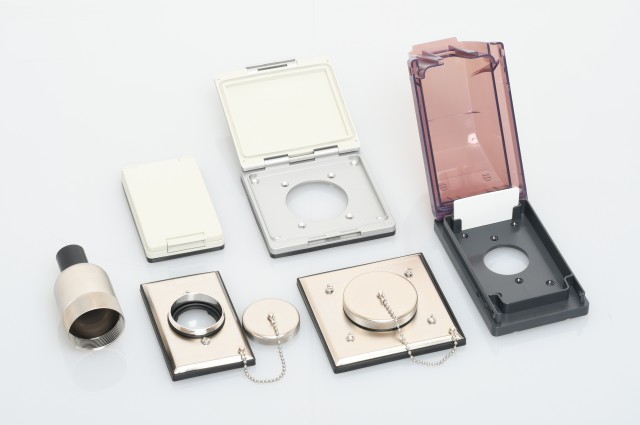 Waterproof Wall Plates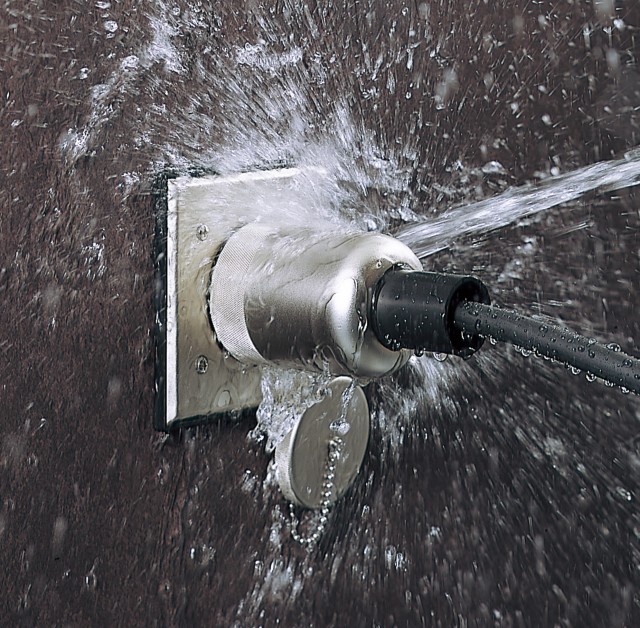 Jetproof IP65 Compatible Wall Plate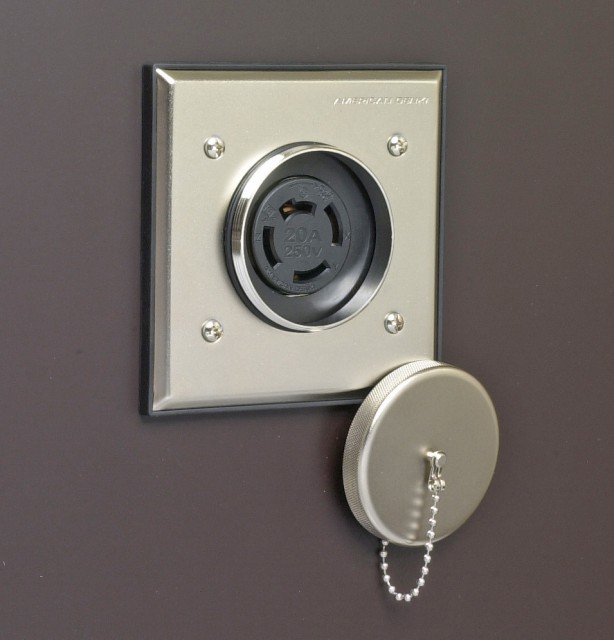 Jetproof IP65 Compatible Wall Plate when not in use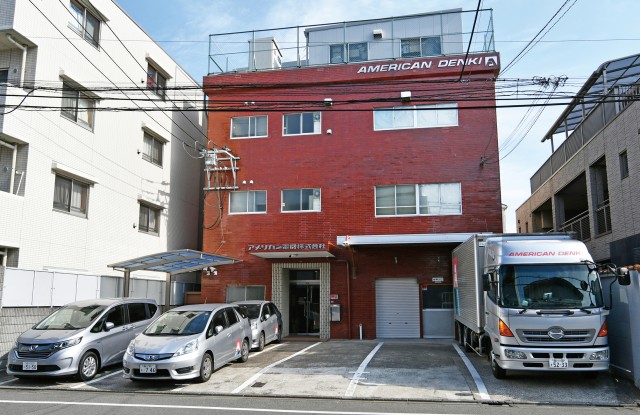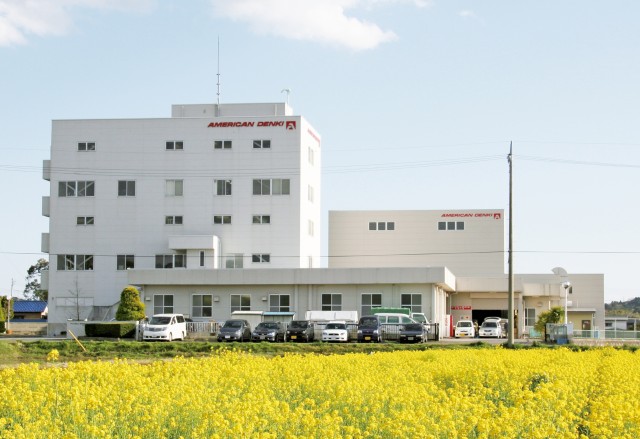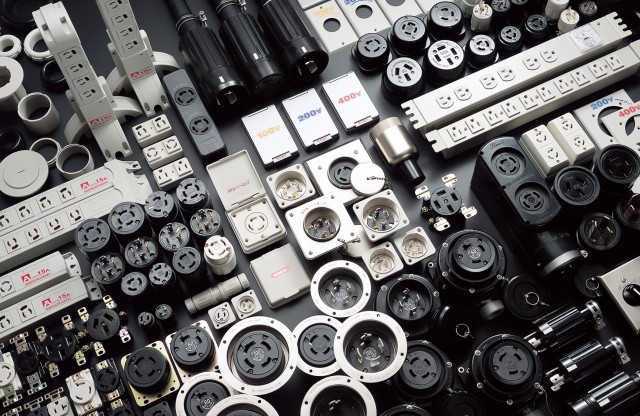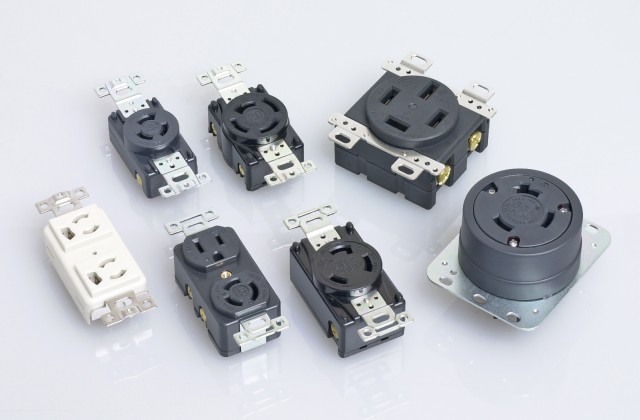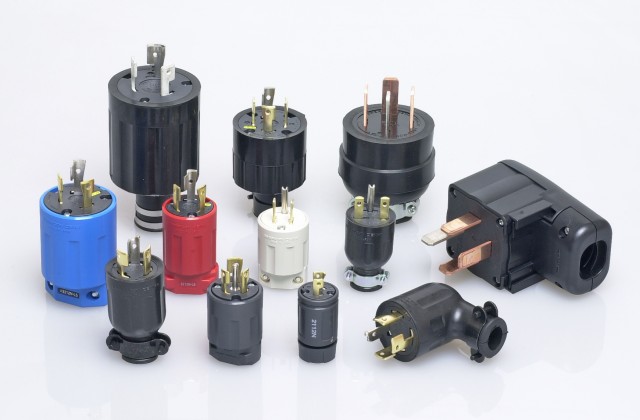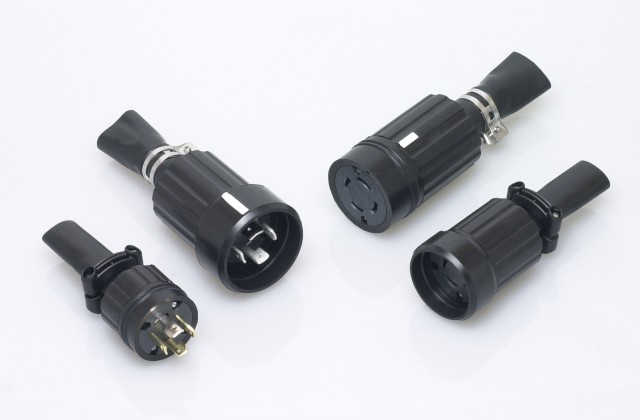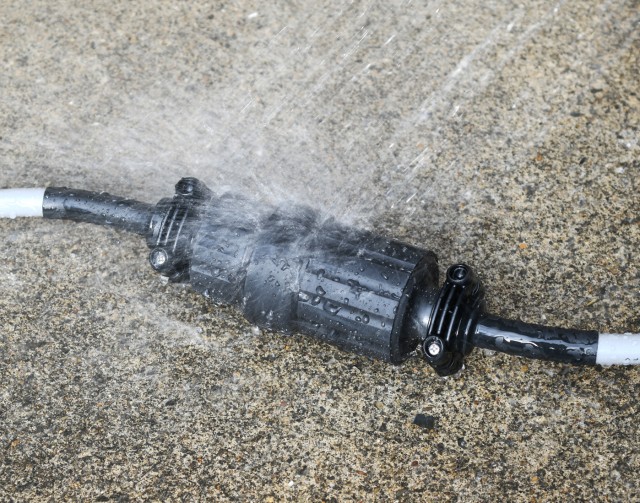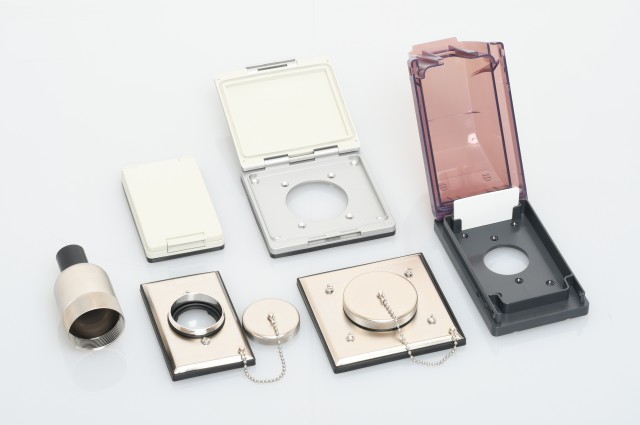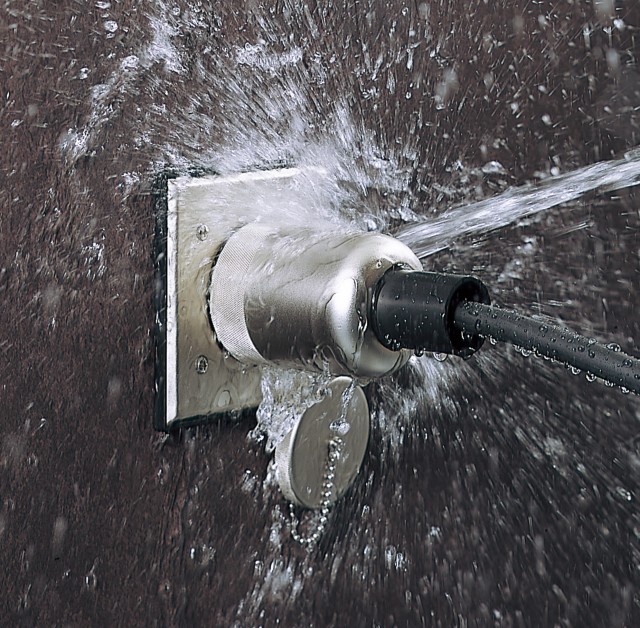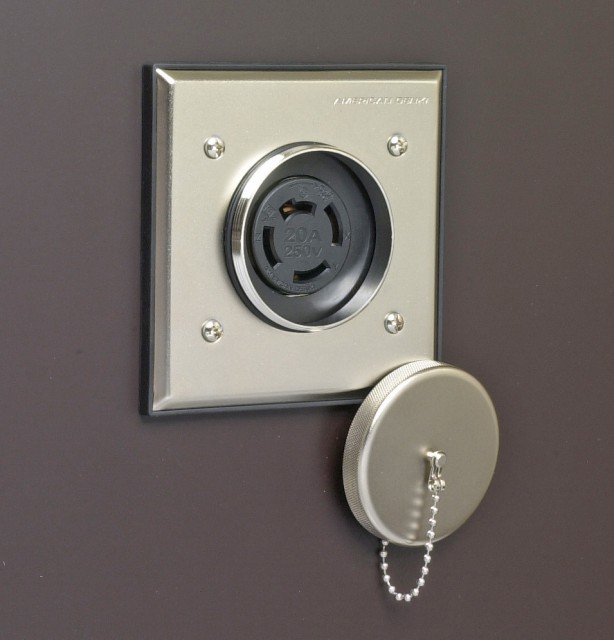 At AMERICAN DENKI, we manufacture and sell wiring devices, such as electrical outlets and plugs.
Although wiring devices have an important role in delivering electricity, they can also become dangerous if used incorrectly. While watching over every process of the people who use our products, we provide extremely trustworthy wiring devices that anyone can handle safely.

Specialized Products, Technologies and Services
Twist Locking Wiring Device
These devices are characterized by R-shaped plug blades that, when twisted to the right after being plugged into an electrical outlet, lock in place and cannot be pulled out. We pioneered the manufacture and sale of these products approximately 60 years ago.
Our current series includes 33 rating varieties that meet the various standards for two to four poles and 15-100 A, which makes us the top brand in Japan in this field. Because of the function of the locking device and our abundant lineup and the trustworthiness of their superb quality, our products are utilized in a variety of businesses and locations that need a constant and stable power supply with a focus on factory and information communication facilities.

Waterproof Wiring Device
Waterproof Wiring Devices are devices and plates that are waterproof or can be made waterproof, such as waterproof outlets, waterproof plugs, and even waterproof plates.
In addition, the combination of a waterproof plug and a waterproof connector body, or the combination of a receptacle and a waterproof plate, can maintain the high-class waterproof and dustproof performance of IP65 even when in use or when energized.
As an option, the waterproof plug and waterproof connector body have a waterproof cover that can maintain IP65 performance by covering it when not in use.
NEMA Standard Wiring Device
NEMA (National Electrical Manufacturers Association) is USA organization of electrical manufacturers that establishes standards for manufacturing and testing of performance and reliability of electrical products.
We have a variety of products according to the application, such as Receptacles, Plugs, Power Strips and Rack Mount PDUs that comply with the NEMA standard 14 ratings.
Our NEMA products have proven excellent power in a variety of environments. such as servers and UPS installations, equipment requiring waterproof performance, and even for power receiving and storage equipment.
Current Status of Overseas Business
| | |
| --- | --- |
| On-site production | |
| Sales bases (incl. dealerships) | Philippines, Indonesia, Singapore, Malaysia, Thailand, Vietnam, Hong Kong, Taiwan, UAE, and China |
| Export | Philippines, Indonesia, Singapore, Malaysia, Thailand, Vietnam, Hong Kong, Taiwan, UAE, China, Korea, Vietnam, USA, India, Mexico, Columbia, Denmark, and other countries |
| Import | |
| Outsourcing production /processing | |
| Technology partnerships | |
| R&D bases | |
| Other | |
Key Business Partners
Future Target Countries and Regions
Vietnam, Indonesia, Malaysia, India, and other countries
Overseas Business Prospects
Company Information
| | |
| --- | --- |
| Representative | Mr. Yuji Koike |
| Address | 41-16 Kitamine-machi, Ota-ku, Tokyo 145-0073 |
| URL | https://en.americandenki.co.jp/ |
| Established in | 1926 |
| Capital | 34 million yen |
| Employees | 111 |
| International Certification (e.g. ISO) | ISO 9001:2015 / ISO 14001:2015 |
Contact
| | |
| --- | --- |
| Name | Mr. Jiro Atake |
| Position | Sales Department Subsection Chief |
| Tel | +81-3-3720-9621 |
| Fax | +81-3-3720-9694 |
Ota City, Tokyo. Home of the excellent 4,200+ manufacturers
View Details