Impact Co., Ltd.

Impact Co., Ltd.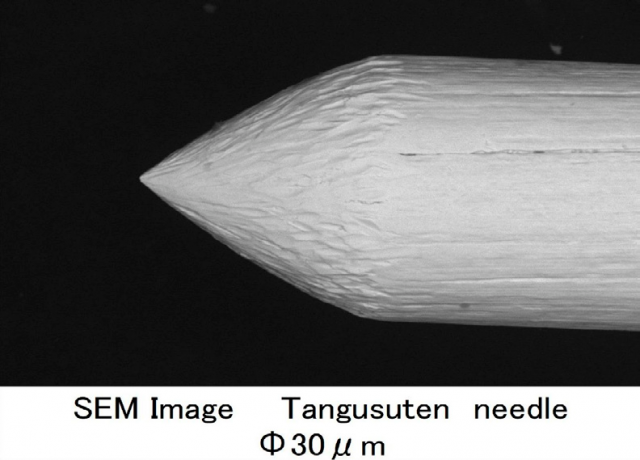 SEM Image Tangusuten needle Φ30㎛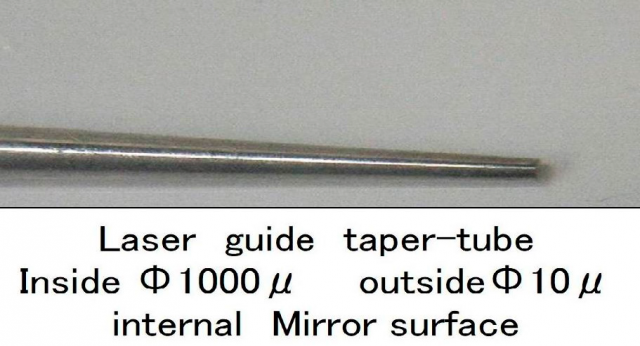 Laser guide taper-tube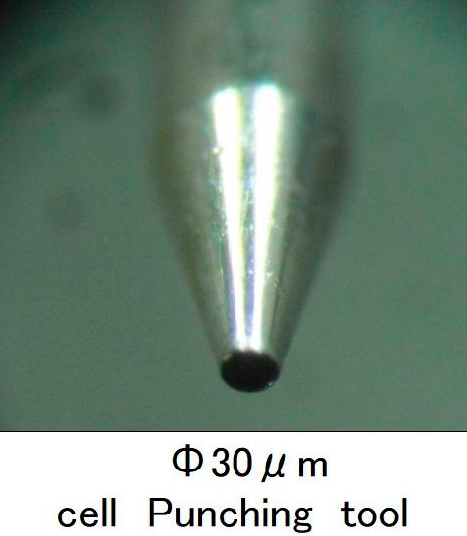 Φ30 μm cell punching tool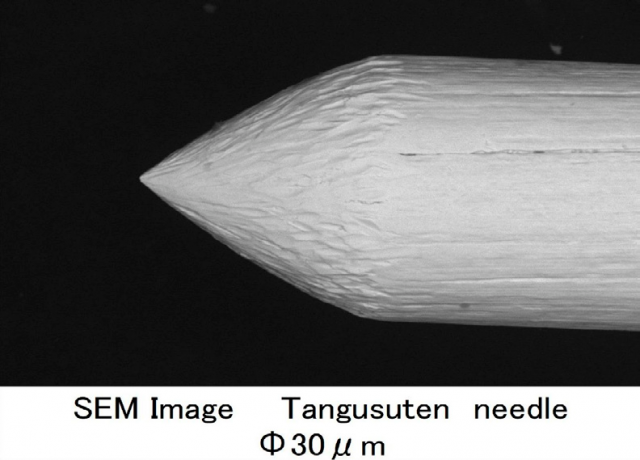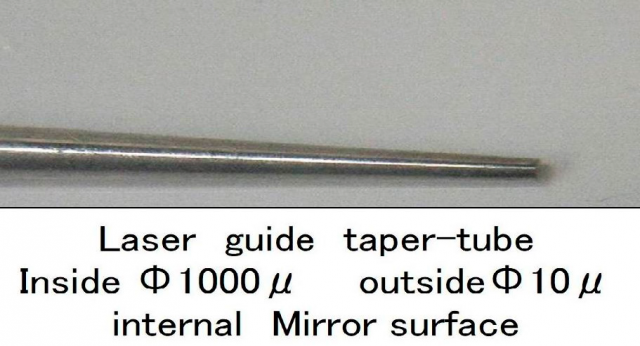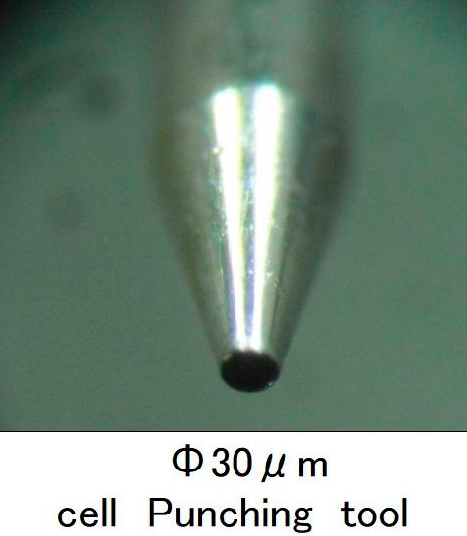 We can provide ultra-fine parts from individual items to mass production. We produce all of our products using our own in-house produced finishing machines.
Specialized Products, Technologies and Services
World's top level Micro fabricator
• We produce various fine parts, semiconductor inspection components, medical components, and inspection equipment for electronic components. Harnessing grinding, cutting, electrical discharge, and electro-casting methods, we manufacture ultra fine parts that no others can match.

• Our production equipment is vertically integrated and designed, manufactured, and operated in-house, which makes it possible for us quickly apply solutions for on-site problems in our production machinery.

• We are able to command various machining methods that enable us to manufacture fine parts with the optimum method. We have also assembled a variety of microscope and non-contact measuring devices to provide the highest quality.

• We possess the skills to develop software in-house that is capable of handling everything from image recognition to network control, which allows us to engage in integrated production using our dedicated fine manufacturing equipment from machinery control to part production so that we can respond immediately and without waste to changes in client requirements.

• We are engaged in ultra-fine machining via the trinity of advanced production abilities, electrical and mechanical knowledge, and production equipment able to harness these strengths.
Current Status of Overseas Business
| | |
| --- | --- |
| On-site production | |
| Sales bases (incl. dealerships) | |
| Export | Singapore,Taiwan, China, and the USA |
| Import | |
| Outsourcing production /processing | |
| Technology partnerships | |
| R&D bases | |
| Other | |
Key Business Partners
NTT Corporation(JPN) Thermo Fisher Scientific(USA)
Olympus Corporation(JPN) KQ INTEGRATED SOLUTION, INC(USA)
Nidec-Read Corporation(JPN) Grand Venture Technology Limited(SGP)

Future Target Countries and Regions
Overseas Business Prospects
Company Information
| | |
| --- | --- |
| Representative | Mr. Atsushi Tairabune |
| Address | 3-27-13 Honhaneda, Ota-ku, Tokyo 144-0044 |
| URL | http://www.k-impact.co.jp/ |
| Established in | 1974 |
| Capital | 10 million yen |
| Employees | 6 |
| International Certification (e.g. ISO) | |
Contact
| | |
| --- | --- |
| Name | Mr. Atsushi Tairabune |
| Position | CEO |
| Tel | +81-3-5736-3511 |
| Fax | +81-3-5736-3512 |
Ota City, Tokyo. Home of the excellent 4,200+ manufacturers
View Details