Komatsu Spring Industrial Co., Ltd.
Machine components and parts
Since our establishment in 1941, we have produced precision springs entirely to order. We specialize in
working with wire diameters around 0.02 mm to 2.5 mm with our products being used in a broad range
of fields, including electronic device components, telecommunications equipment, consumer electronics,
medical devices, vehicles (motorcycles), and jewelry.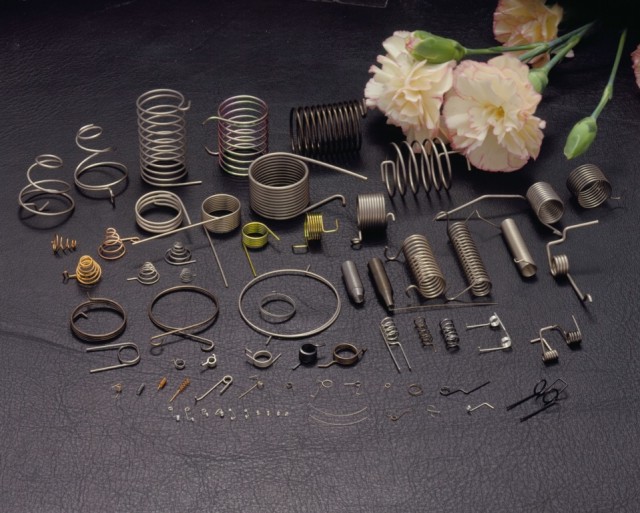 Torsion springs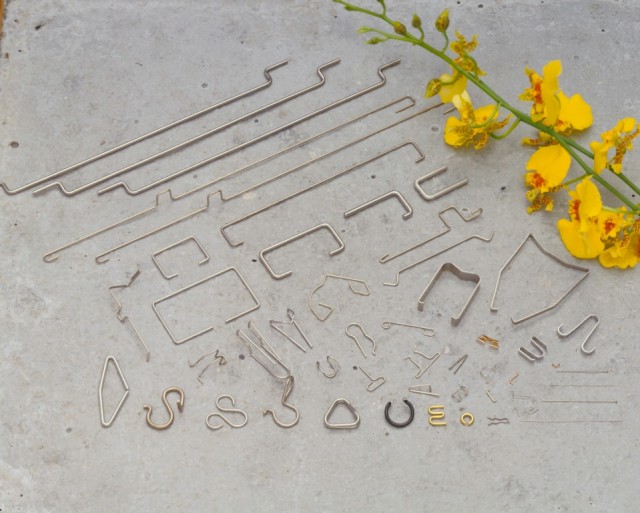 Wire forms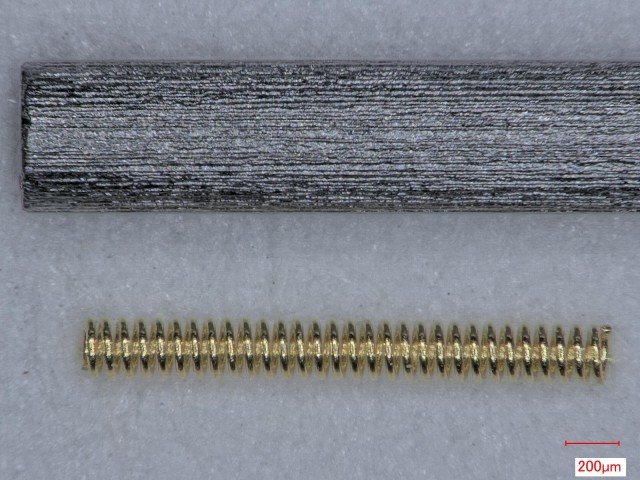 Coil spring: φ 0.03 mm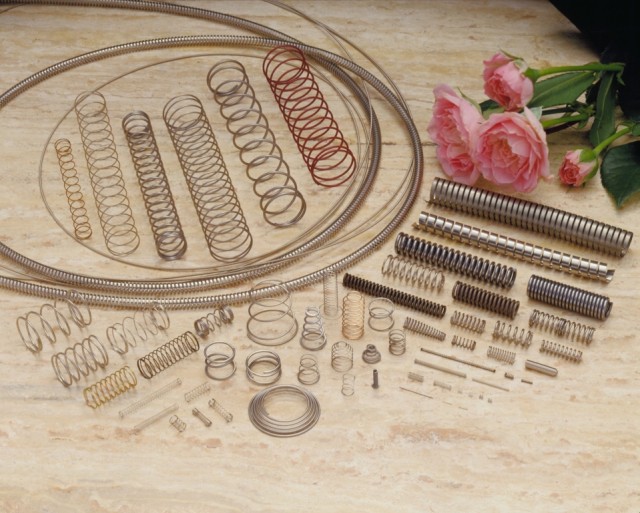 Compression spring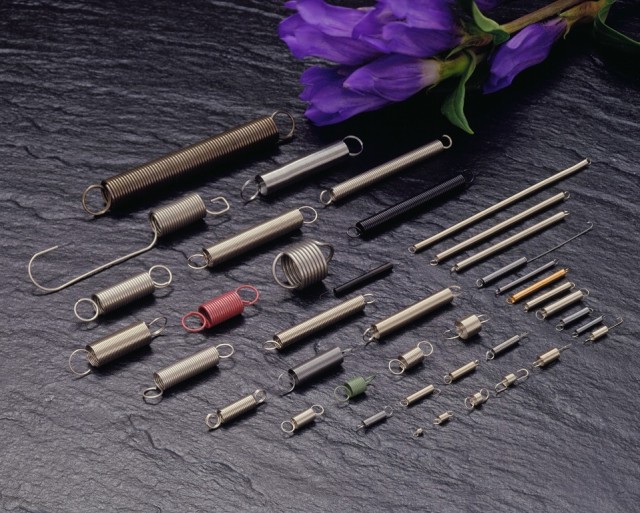 Tension spring
Specialized Products, Technologies and Services
Types
• Compression springs
Tension springs
Coil spring forms: Straight, angled, cone, variable pitch, variable outer diameter, long coil
• Torsion springs
• Wire formings
Materials used
Stainless steel, piano wire, platinum, phosphor bronze
Material forms
Round wire, flat wire
We specialize in working with wire diameters of 0.02 mm to 2.5 mm. We are also able to handle everything from prototyping to mass
production. Using skills passed down since our founding, we make full use of everything from mechanical to NC machines to create our
products. We manufacture our own jigs, tools, and molds, making it possible for us to maintain high-precision quality.
Current Status of Overseas Business
| | |
| --- | --- |
| On-site production | Indonesia |
| Sales bases (incl. dealerships) | |
| Export | U.S.A,China,Thailand |
| Import | |
| Outsourcing production /processing | |
| Technology partnerships | |
| R&D bases | |
| Other | |
Key Business Partners
• Alps Electric Co., Ltd.
• Hitachi Astemo, Ltd.
• Walbro Co., Ltd
Future Target Countries and Regions
Europe, U.S.A, and Asia
Overseas Business Prospects
Company Information
| | |
| --- | --- |
| Representative | Ms. Makiko Komatsu |
| Address | 5-3-18 Omori-minami, Ota-ku, Tokyo 143-0013 |
| URL | http://www.komatsubane.com |
| Established in | 1952 |
| Capital | 100 million yen |
| Employees | 80 |
| International Certification (e.g. ISO) | ISO 9001 |
Contact
| | |
| --- | --- |
| Name | Ms. Makiko Komatsu |
| Position | President |
| Tel | +81-3-3743-0231 |
| Fax | +81-3-3743-0235 |